Did we see you at Randolph's Community Wellness Fest on Saturday? Chef Michael Herman and Area Supervisor Katie Filosa had a great time discussing nutrition and healthy eating with everyone who stopped by to visit. Chef Mike gave out over 200 cups of Kale Salad, which was a huge hit!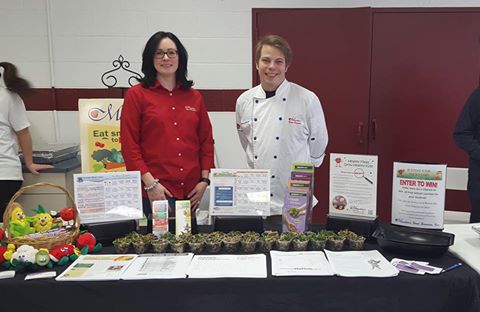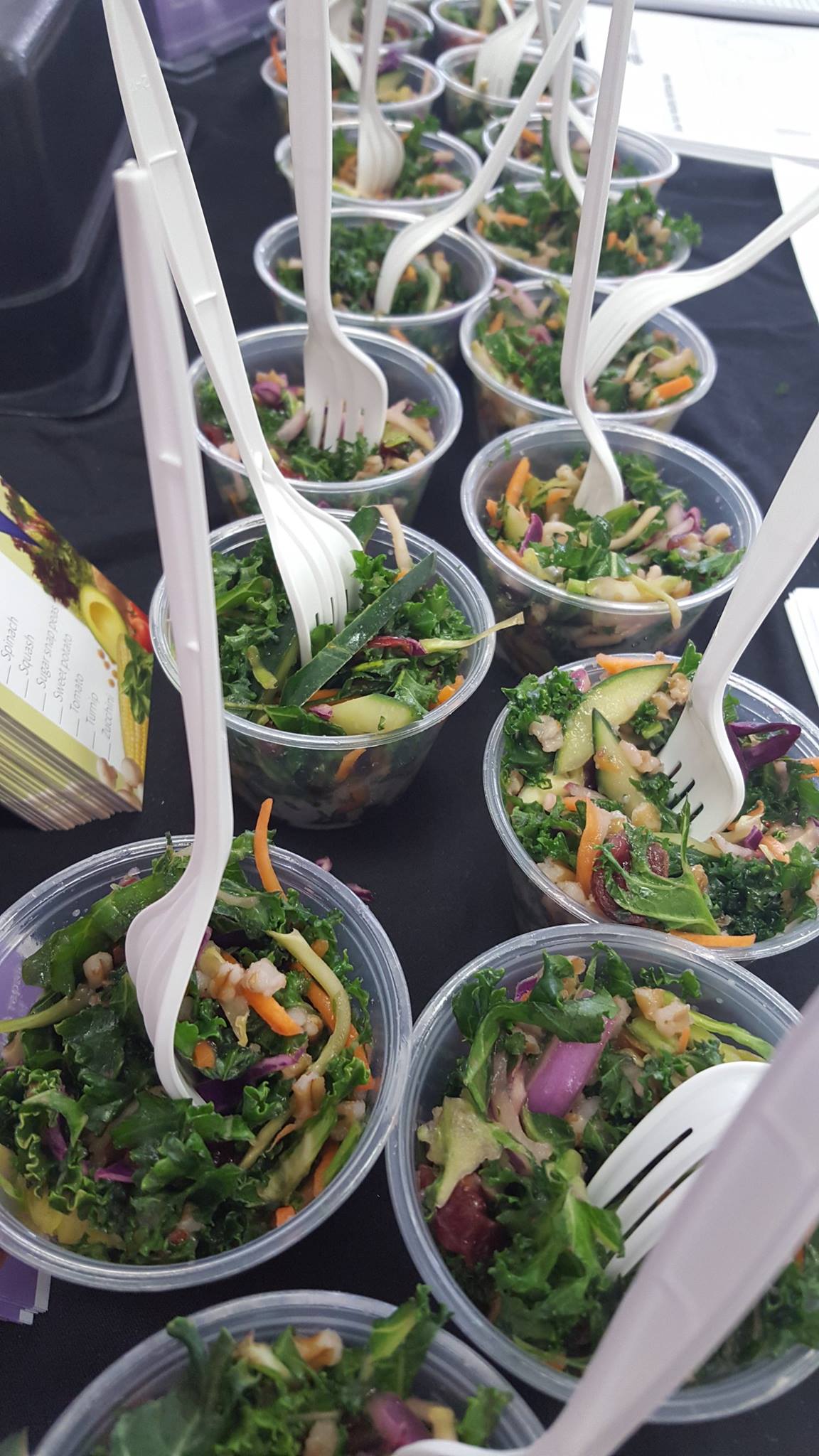 Chef Mike's Kale Salad
Ingredients:
1 Cup of Each Shredded:
Napa Cabbage
Purple Cabbage
Kale
Kohlrabi
Savoy Cabbage
1/2 Cup of Cucumber and Red Onion sliced finely
Rehydrated Craisins(Take 1 Cup of dried craisins and let rest in 1 cup of hot water until soft, then drain)
Dressing Ingredients:
1/2 Cup Honey
1/2 Cup Fresh Lemon Juice
1/4 Cup Vegetable or Soybean oil
1/4 Cup Fresh Chopped Tarragon
1/2 tsp Salt
Combine salad ingredients and dressing and mix well. Let rest in refrigeration for 30 minutes after mixing.
Enjoy!